Looking for a Language Exchange Partner
I wanna make friends all over the world.
#0
Tomoko Minakuchi
[NRiAQUg]
Profile
Gender / Age
Female / 40-44
Learning language
English
Learning area
on the Internet
Hi.
I'm from Japan:)
I'll return e-mail and chat too late,cause I have sick.
If you forgive that please be my friend.
I wanna learn English and language exchange,
and make friends all over the world.
Twitter/instagram
@ponsanclub
Facebook
@minakuchitomo
LINE/Skype ID:
suppinrock
Discord ID:
Satori#8385
☆About Me☆
42 years old
Japanese lady
I'm handicapped.
sometime negative,
sometime positive.
I want to be a Gifted Popicon❤︎
please follow me, and my friend,
send me DM, chatting and talking❤︎
I love people,communication,
listening music and radio,
netshopping,playing app games etc...
Love and Peacexxx
I always wish your happiness...
Hi, there,
this is Armstrong, or you can call me 大変なもの
I am from China, 21 years old, having an overseas studying experience in America for half of a year, and I am an English major student, currently still a junior at university.

Also, I am learning Japanese in my leisure time, since 2018, but did not reach a high level. According to JLPT, I guess I am in the level under N3? Maybe. I have enrolled in the JLPT test this year, wishing to attain a certificate of N2 of it and stimulate myself to study Japanese harder.

So, it is my prime pleasure to be a friend of yours, if you do not mind. After a quick scan of your Twitter, I have to say you are the strongest lady I have met in my life, and I like your attitude to your life, that is what I should learn from you.

For the language exchange, I think I can help you to practice English on oral speaking, conversation, vocabulary, writing, format, etc., whatever you want and I can do to help you. I can also teach you Chinese which is my mother tongue if you like.

Hope you will be covered soon and be good.
Sincerely Armstrong.

My Twitter:
@taihennamono

My Facebook:
@JunzhuangZheng

My Discord:
@大変なもの#3422

My E-mail:
unomegan@foxmail.com

Let me know which way of communication is suitable for you. It is no problem with me to register LINE or Skype or other new social media applications, so do not mind.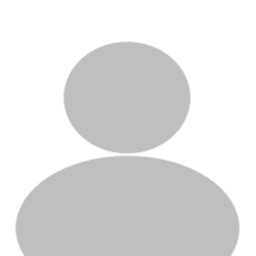 Original poster(#0) reply here